Glenbard West High School


Class of 1970


Not a member?
JOIN HERE
Find and click on your name.

Trending............
The 50th Reunion Committee of the Glenbard West Class of '70 is Zooming to You with Good News!

It's a Go!
The Glenbard West Class of '70 50th Reunion Version 2.0 (GBW2.0) is now set for
Friday, October 1 & Saturday, October 2, 2021!
We are still in the planning stages (for the second time) but we've got the dates, drinks, dinner, and hopefully you! We will have more details soon.
As earlier posted, the original plans for the Class of 1970 50th Reunion were changed due to the effects of Covid-19. As it stands right now, Glenbard West has not yet determined the exact date for the 2021 Homecoming. Nonetheless, the Reunion Committee - a group that never wants to miss a good party - has confirmed our traditional Friday evening casual get together and Saturday night dinner on the weekend of October 1 & 2, 2021. This decision was made to ensure we could reserve the best venues.

The status of other previously scheduled events such as a pregame gathering, school tour, and parade participation are dependent on what dates GBW eventually chooses as Homecoming. If Homecoming gets scheduled on our reunion dates, all the better. If not, we'll have a great time anyway! As more information becomes available, we will post updates on this site.

We encourage classmates who have not yet created their Sign In (above) to our reunion website to do so ASAP. [http://www.glenbardwest70.com/] We have over 150 classmates on the website, but that is only about half of the classmates we have reached via e-mail. The website will continue in operation as a virtual reunion, so Sign In on this page and enjoy meeting your fellow classmates again. There's a lively exchange of thoughts and good wishes already in progress!
- The 50th Reunion Committee
------------------------------------------------------------------------------------------------------------------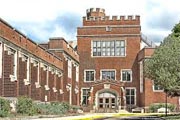 Can you believe it has been
50 years since we graduated?
(By the way, you still look fabulous! Really!!)
Come join us to celebrate
long-standing friendships
and great memories in
Glen Ellyn!
October 1 & 2, 2021
Friday 7 to 11 pm
Casual Meet and Greet
Arrowhead Golf Club, Wheaton









Saturday 6:30pm to 11 pm
50th Reunion Dinner
Glen Oak Country Club
Glen Ellyn





Hotel Accommodations
Crowne Plaza Hotel of Glen Ellyn
Phone: 630-629-6000
Details to come.




Rick Jones, Paul Salerno, Jeff Ortmann, Elyse Kennard Leavy, Peter Hughes, Georgia Krause, Scott Zapel, Mark Luginbill, Jeff Johansen, Scott Bromann, Sue Langguth, Sandy Mueller Becker, Mike Rahm, Don Peterson, Gary Dec. Not pictured: Roger Brown, Connie Kowal, Judy Swarm, Sally Haas Wood, Linda Anderson Worcester
Interested in current Glen Ellyn news? The weekly paper
we grew up with is gone but the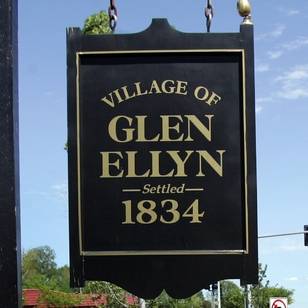 Daily Herald's Glen Ellyn daily site
does a great job - click here to read what's happening in Glen Ellyn today.