Glenbard West High School


Class of 1970
Saturday Evening Dinner
Saturday Night Formal Dinner at Glen Oak Country Club
Our formal buffet-style dinner included a visit from retired Glenbard math teacher, Mr Holmes, who is still as dignified and gracious as he was 50 years ago. Group photos were taken, including several comprised of grade school classmates who have known each other for more than six decades.
Those who couldn't attend this reunion were noted and missed, and we raised a glass to fellow classmates who have passed on while Rick Jones wonderfully sang Leonard Cohen's 'Hallelujah'.
No one really said goodbye at the end of the evening. The general sentiment was we should get together again for our 55th Reunion - a very fine idea indeed!


Saturday Night at Glen Oak
For the women's photo:

Sitting on Floor in Front: Sue Langguth, Georgia Krause
1st Row: Sue Honeycutt Allessi, Lynn Merrick Vogelsinger, Lynda Boden Rahal, Mary Besore Durward, Donna Starin Yancey, Frosty Pengelly Lay, Allison Brooks, Debby Benjamin, Linda Wessel Schirmang, Elyse Kennard Leavy
2nd Row: Laura Salsbery Pentecost, Jo Ann Miller Klug, Barb Bowles Jones, Linda Anderson Worcester, Iddy Lefkow, Sissel Svanoe Rhyme, Bonnie Graver Kendall, Laurie Schultz Gatley, Sandy Toschak May
3rd Row: Barb Dickenson Crain,? [please identify], Dawn Spencer, Laurie Spreen Waterman (partly visible), Wendy Palka Schultz, Cindy Consago Heath (top of head visible), Barb Larkin (top of head visible), Lynne Mills Smith, Sandy Mueller Becker (eyes and above visible), Karen Field Bolek, ? [please identify] (nose and above visible over Laurie Schultz Gatley's shoulder)
For the men's photo:

Front Row: Gary Gardner, John Grossnickle, Ken Given (in chair), Connie Kowal, Bob Tyler, Ted Wass, John Simanton (in chair), Steve Larson (kneeling), Mike Conway
2nd Row: Keith Coiley, Tom Turek, Don Peterson, Paul Salerno (sitting), Mike Rahm (standing), Phil Osborn, Peter Hughes, Bob Carmachel, Sandy Stevenson
3rd Row: Jeff Ortmann (head partially concealed), Derek Jeffers, Ralph Kline, Mike/Kevin Ribble, Chuck Kouni, Mark Luginbill, Tom Arenberg, Roger Brown, Rev. Jim Parker
4th Row: Rick Jones, Jim Wunderlich, Gary Dec, Bill Davin, Dr. Jim Fasules, Stuart Woodward (head almost completely concealed)
5th Row: Jeff Johansen, ? [please identify] (only top of head visible over Derek Jeffers), George Horodeck, Bill Storm, Scott Zapel, Mark Yackley (only top of head visible over Peter Hughes), Chris Gernand, Greg Janik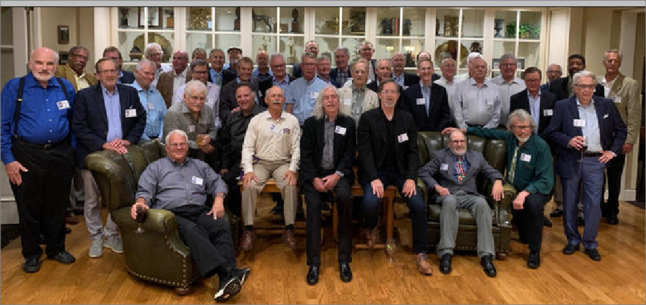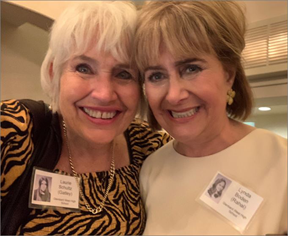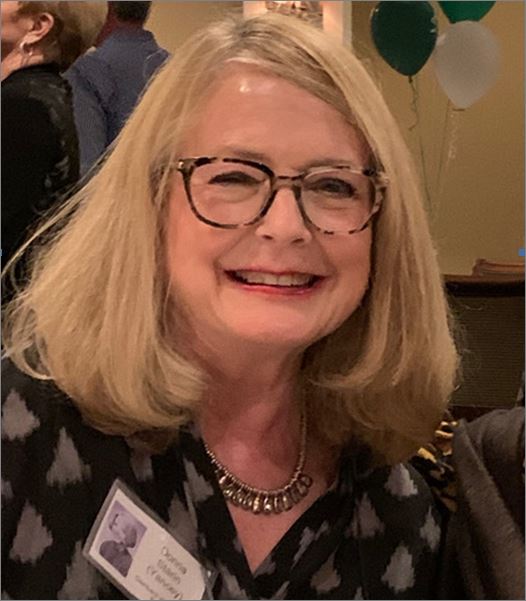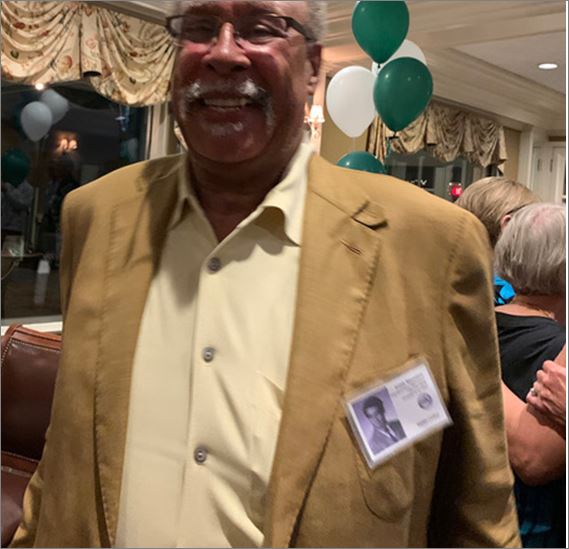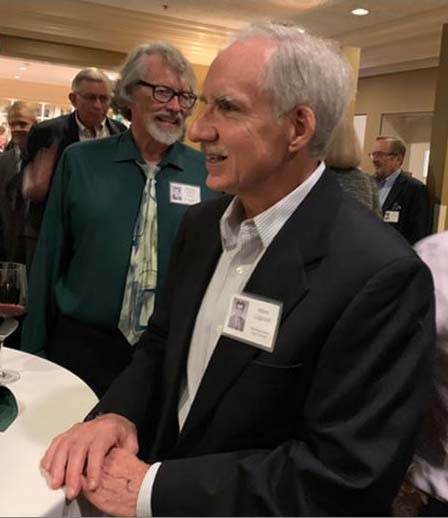 "A friend is one that knows you as you are, understands where you have been, accepts what you have become, and still, gently allows you to grow." - Jim Morrison